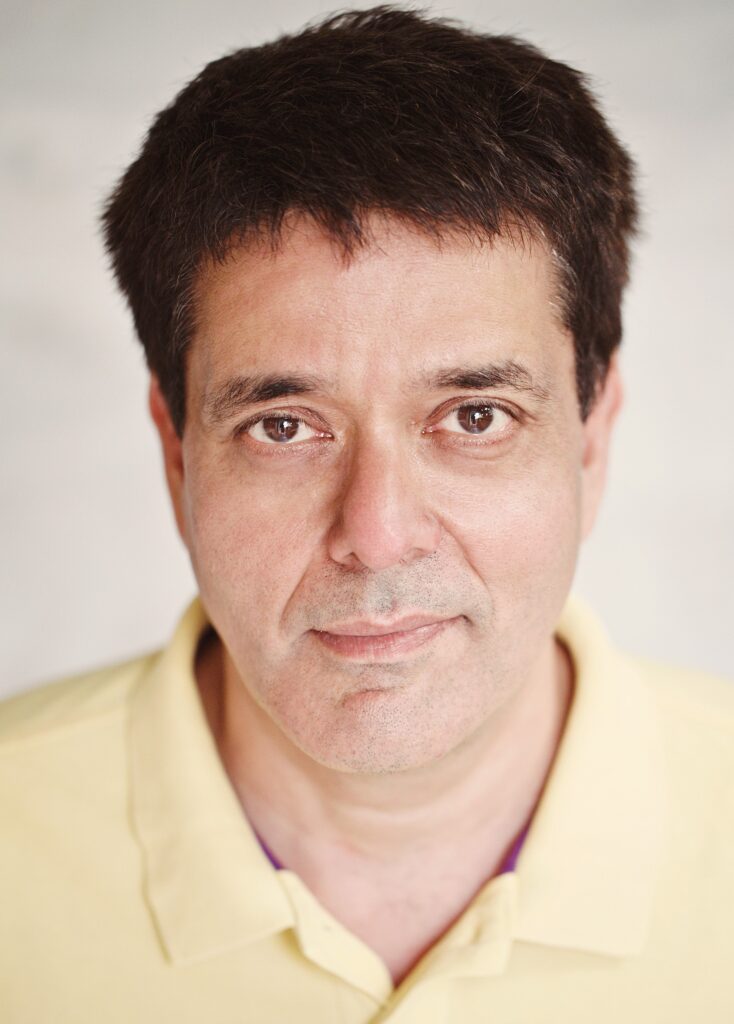 Part I of the book is about my science work and gives interactions with leading physicists regarding that. Part III has interesting biographical events.
This book has four parts, which can be read in any order.
Ashish Sirohi studied physics at Columbia University. By bringing in infinity, he provides a simple explanation for the constancy of speed of light. Einstein simply postulated the constancy. His alternative equations, consistent with both of Einstein's postulates, are a counterexample to Einstein's claimed derivation –taught in college level textbooks – that Einstein's two postulates necessarily imply Einstein's equations. The book gives full communications with Nobel Prize winners Gerard 't Hooft, Steven Weinberg, and Frank Wilczek, where they, having acknowledged reading the paper, evade the question of whether he has a valid counterexample. Similar evasion by Lee Smolin, Carlo Rovelli and others involved with officially reviewing the paper suggests that the counterexample is valid. His theory, like relativity, has different observers measuring time differently, but it gives a specific cosmological test case where they will measure time to be the same, violating relativity. Telescopic observations showing this very predicted violation of relativity have now appeared in physics journals.
The book compares scientific dogma and religious dogma, using the Galileo matter and Sirohi's own experience, and shows that the former is often stronger than the latter. At Galileo's time the church was much more open to addressing empirical evidence and pursuing emerging truths of nature than were the scientists who effectively worshipped Aristotle. Similarly, most physicists today are worshippers of special relativity. Physics authorities religiously teach students a wrong derivation, hiding the counterexample; further, above observational relativity violation is not covered by physics texts, media or popular science writers. Included is a science fiction chapter about a planet where the Church of Physics defeats God-believing religions and becomes the main faith and religion.
The world is pervaded by the general impression that readiness to overthrow accepted beliefs about the physical universe based on empirical or other objective evidence is the scientific mindset and sticking to dogmatic beliefs stated in texts is the religious mindset. The Galileo case is often used to illustrate this difference: the story of a pioneer from the scientific establishment prosecuted by the church establishment. Many writing on the philosophy of science or on the claimed historical conflict between science and religious dogma cite this famous case of the scientist prosecuted by the church. It is also often stated that, as part of church establishments' practice of dogma, there was a requirement that scientific matters which contradicted scripture be considered hypothesis only and not stated as being factually correct. We examine the conclusions about adherence to dogma by the church establishment vs. scientific establishment based on this famous case, as well as other related information.
Galileo attacked Aristotelian teachings on multiple fronts including motion, flotation and, the most famous matter, cosmology, which part also contradicted church scriptures.
 . . .  
The Aristotelian model had the Earth as the unmoving center of the universe, with planets and the sun circling it in uniform circular motion. As observations of planets became more accurate, the Aristotelian geocentric model ran into trouble.
 . . .
In internet search about Copernicus, the biography details that come up at mainstream websites almost always point to Georg Joachim Rheticus as the one who encouraged him to write his book, with Bishop Giese as the rare additional detail  . . .
These ideological writers have successfully diverted credit to Rheticus  . . .
 . . .
To examine from a wider view the case of there being an inherent conflict between the nature of science and the nature of religion let us diversify far outside Europe.
Let us go to India, both at Copernicus's time and today more religious than Europe, and where they were also pondering cosmology.
 . . .
While Western science writers will typically choose to ignore non-Western achievements, we must here acknowledge and give credit to Steven Weinberg, whose writings are often attacked in this book, for accepting historical truth in his field of particle physics, and not shutting out contributions of ancient non-Western science. He notes in the preface of his 1992 book, Dreams of a Final Theory that "Atomism has roots in Indian metaphysics that go back even earlier than Democritus and Leucippus (italics mine)."[115]
 . . .
Many church officials attended the event honoring Galileo. Cardinal Francesco Maria del Monte wrote regarding the occasion: "Galileo  . . .  had the opportunity of showing his discoveries so well  . . .  all found them  . . .  astonishing. Were we still living under the ancient republic of Rome, I am certain that a statue would have been erected in his honor on the Capitol."[133] Cardinal Farnese gave a farewell banquet for Galileo and accompanied him for part of his further journey.
Now we look at the fourth group in the Galileo affair: the Aristotelian professors who were the science authorities, or scientific experts as science professors today like to be called.
A letter from Galileo to Kepler in August 1610 notes: "You would be amused if you saw this restless professor in Pisa who, through logical arguments, before the grand duke, tries to prevent and cancel the new planets, as if by magic!"[134] The letter refers to Professor Guido Libri who wanted to convince the grand duke that the observed moons of Jupiter cannot exist. On Libris' death Galileo sarcastically commented, "never having wanted to see [the moons of Jupiter] on earth, perhaps he'll see them on the way to heaven?"[135]
Biographer Karl von Gebler notes how "these men of science turned away with a righteous awe from the inconvenient recognition of the truth  . . .  "[136]
 . . .
Galileo twice had a fallout with the church and it is now widely accepted that the reasons were far more complex than science vs. religion. We believe a substantial cause of the tension was Galileo's insistently pushing the wrong scientific argument that tides are proof that the Earth moves.
 . . .
But as we see in many places in this book, while the authorities of organized religion are no longer able to ban and prosecute free speech, universities, old and new media companies, and government leaders have emerged as today's great prosecutors and suppressors of free speech. They often do this through a "cancel" culture where a proponent of unpopular views can overnight lose professional standing or place in intellectual or social society, and this is only one of many methodologies of persecution for such open expression.
 . . .
The Galileo matter is the famous church vs. science story in physics. However, as we discuss in chapter 6, the Galileo affair illustrates that scientific dogma can be stronger than religious dogma; Galileo's colleagues were more hostile to the claim that the Earth circles the sun than was the Catholic Church. The theory of evolution is the big science vs. religion event in biology. Separately from matters of physics and biology, God has long been associated with the infinite in philosophy and theology, and we touch on that in chapter 9; infinity became important to us because it explains the constancy of the speed of light, which Einstein simply postulated.
 . . .
Weinberg informs us of "the fact that religion originally gained much of its strength from the observation of mysterious phenomena – thunder, earthquakes, disease – that seemed to require the intervention of some divine being."[158] Hawking confirms, "Ignorance of nature's ways led people in ancient times to invent gods to lord it over every aspect of human life."[159] We don't agree that religion gained much of its strength from unexplained "thunder, earthquakes, disease." Religion came from the concept of God as the creator. In different religions or regions, there might be different legends or deities or gods associated with this or that function or event, but there is only one God who is the creator of the universe. The debate has been about the creation of the universe, as it is today, not about thunder or fire or some names associated with this or that. That same question about the origin of it all is still with us and science has not answered it. Knowing the laws of motion or what causes thunder is not the way to defeat the need for the creator God of the religious texts. It is because of their failure to counter the origins claim through an alternative that many scientists attempt to change the foundations of the God theory. They want to preach that because of their success at understanding many of the laws of the universe, and mechanisms such as thunder or fire, the God theory has been weakened or refuted. It has not because origins continue to remain a mystery.
 . . .
General relativity is built on special relativity. In chapter 5, we discuss that dark matter and curvature of space are beliefs of scientists that their instruments have never (directly) shown to be true, despite massive testing for these. No one has seen these all-pervading features of our universe, but people at the church of physics believe in them. So much for empiricism which is supposed to separate science from religion. It would seem null results shown by scientific instruments do not deter dogmatic authorities, who are experts at spinning these into not being a negative development.
 . . .
One of the famous science vs. religion gatherings took place in November 2006, and physicists took the lead in attacking the God-believing churches.  . . .
First up to address the initial question was cosmologist Steven Weinberg  . . .  "The world needs to wake up from the long nightmare of religion," Weinberg told the congregation.
  . . .
Physicist Neil deGrasse Tyson victoriously pointed out that the vast majority of "members of the members of the National Academy of Sciences reject God" but "want[ed] to know why" all don't
 . . .
Lawrence Krauss from physics has teamed up with Richard Dawkins  . . .  writes in an article titled All Scientists Should Be Militant Atheists:
I ridicule religious dogma  . . .  the suppression of open questioning in order to protect ideas that are considered "sacred" (italics mine).[176]
 . . .
The 2021 book, Religion's Sudden Decline by Ronald Inglehart, notes that from 2007 to 2019 religiosity fell in most of the world, with 43 out of 49 countries (containing 60 percent of the world's population) studied showing this trend. Many atheists in the US celebrated the news that the US had finally shown a substantial move in becoming less religious, making it more like Europe in that regard. There continues to be one major exception to this trend of religious decline: India.
 . . .
But militant scientists are not stating the reality about dogma when it comes to science vs. religion. The truth is that science can be and often is more dogmatic than religion.
 . . .
(Note: This chapter shows what can go wrong with the methodology of science, and we use fictional planet Venuts to illustrate. Do note that Venuts is not Earth. . . . This is science fiction and some of the physics is only loosely built on actual physics . . . . We have taken some liberties; for example, "time flowing slower," when one is higher up is the opposite of the situation in general relativity. However, the simple pendulum and other clocks discussed are relevant to the key examination of whether relativity experiments have actually shown that time itself dilates; this is a foundation of relativity theories that we have attacked in previous chapters.)
Planet Venuts' distinguishing features included a high density crust, large radius, and very high mountains. A monumental experimentally-verified physics discovery was that gravity affects time, and time dilates or slows as you go up from the planet's surface. The slowing of time was repeatedly demonstrated by a simple pendulum taking longer to complete a back-and-forth cycle when higher.
. . .
Long before the above modern physics discoveries regarding the nature of space and time, planet Venuts had settled down to two major religions, along with several smaller ones. The founders of early physics considered religion to be an "unnecessary evil" and also founded militant atheism.
. . .
"Only truth is holy. Physics is experimentally verifiable truth. Traditional religion is a story and is fiction because there is no God. All miracles of God-centered religions are, by the truth that is physics, impossible and false." . . . and proclaimed itself the "Only Experimentally Verifiable Religion." The term "Holy Equations" began seeing common use.
. . .
Militant atheism was now leading the daily news and the Church of Physics was looming as the promise of the future. All mainstream media outlets, and even most of the independent ones, agreed that the domination of the old religions was on its way out. Expert media persons regularly delivered the message that the days of believers of one "myth" killing believers of another "myth" were over. The people of Venuts were being increasingly persuaded via various channels to abandon the old religions and their myths, and to embrace the Church of Physics as the "Experimentally Verified Religion." More and more people were beginning to agree that religion was an "unnecessary evil" which had brought devastation to humanity.
. . .
Physicists – members of the Church of Physics – became the most powerful people on Venuts and their arrogance touched the stars. Based on their teachings and influence most people now felt that there was no need for God. Those clinging to the God-believing religions were considered to be less intelligent; almost no one with a college degree believed in God. Holiness was now considered to be in the equations of physics which, given the experimental proof, were accepted to be the highest truth of the universe.
. . .
The highest position in physics was Bishop of the Church of Physics. There were no more than a dozen active Bishops and they were chosen from those who devoted their lives to building on the Holy Equations. It was an honor that was far above all other awards and recognitions in other science and non-science academic fields. The Bishops met at regular scheduled meetings open to the public as well as closed meetings. No one else could attend Bishop-Level closed meetings and these meetings kept no records of what was discussed. Urgently called meetings were Zeta meetings.
Bishop-Level Zeta Closed Meeting. Agenda: Unauthorized Clock used to supposedly show Holy Equations' Motion-Based Time Dilation Equation to be wrong.
"We called this Zeta meet because of a situation which we are calling the Elefah-Gnitaek Incident. A test of the time dilation formulas of the Holy Equations was being performed by our highly respected professors Elefah and Gnitaek using atomic clocks and our highest-speed space plane. The pilot turned out to be carrying an unauthorized clock to attempt an alternative test of time dilation. You have some of the details in the brief, others are just coming in. The pilot took an unauthorized high-precision Trivibrational clock which underwent a time dilation when compared to its twin clock left on the ground. But the pilot's clocks gave a time dilation which seemingly contradicted the time dilation of the Holy Equations. Elefah and Gnitaek successfully verified with their atomic clocks that time dilation was as predicted by the Holy Equations.
. . .
"What kinds of pilots are we hiring for our most important missions? Rebels?
"The pilot had passed all background checks. She was a supporter of the Church of Physics from her early days.
. . .
"How did the pilot get into clock experiments?
"Among her most read documents was a paper that we had deleted from Ourchive database as being nonsense.
. . .
"However, experimental anomalies are still a threat. The greatest role the press plays is in the suppression of experimental anomalies that challenge our foundations – by not giving them coverage while publicizing every experimental success of the Holy Equations. We physicists are able to intelligently and pragmatically accept the reality that we do not like to try to refute our foundational theories and certainly will never attempt to refute the Holy Equations or tolerate those who try to. The biggest danger to the Holy Equations is an unexpected experimental result. A single experiment can knock our foundations and prove the Holy Equations wrong, and we have to protect against such an event.
. . .
"We need not worry about physics teachers in our schools or colleges rebelling against anything. They are sheep who will teach what is put in front of them. If the textbook says that the Holy Equations have passed all experimental tests that is what they will teach. Classrooms on Venuts fully belong to the Church of Physics. It does not matter what else a few physics professors might know, they will not allow questioning of the written words in the books, let alone boldly state to students that the textbook assigned to them by Church of Physics authorities may not be entirely correct or updated.
"Nevertheless, it is better for everyone if our professors and teachers do not know of experimental anomalies in the first place.
"Agreed. And let us work hard to keep it that way.
. . .
With Sirohi's physics and mathematics breakthroughs centering on infinity, he discusses the controversial popular belief that pondering infinity has an effect on the mind. At Columbia Sirohi mocked a racial hoax that had consumed the campus – it claimed a black student, Michael Jones, was attacked by a white lynch mob. In retaliation, Jones along with fellow black militant leaders concocted a #MeToo hoax by recruiting Sirohi's housing suitemate, Jessica Lee, a white student, to pursue fake #MeToo spying. However, her pursuit turned into a case of The Spy Who Loved Me. He dropped out of the university after an unrelated dispute which got head of Columbia College, Robert Pollack, fired; Columbia carried out a massive destruction of related documents. Court actions against Columbia and individuals followed for these acts. Pollack and President Lee Bollinger later got Sirohi arrested for sending an email to people at Columbia mentioning above Pollack matter. Sirohi notes the growing trend of racial hoaxes and persecution of free speech at American universities.
Sirohi sought an understanding of the cause of black students' underperformance and high rates of misbehavior within American academic institutions. He discovered the dramatic reality, evidenced by test results, of white students having falling IQs, as well as its cause. The effect of such white decline is that the intellectual fall of Western schools and universities is already well in progress. However, ancient civilizations, across different races, seem to share a common immunity to the cause of this IQ fall. We seem to be at the start of a new age of reversion to leadership of ancient civilizations.
. . .
There is a reality that students with high scores on the math sections of standardized tests are successfully able to complete STEM majors, and that students with low scores often change away from these majors.
. . .
In academia, previously used genetic arguments to explain racial IQ test differences are shunned. We agree that such genetic arguments were not correct. In fact, our predicted change from the large gap in black-white scores to equality of scores would go against the model of genetic explanation of racial differences in standardized tests or IQ tests performance.
. . .
Scholars today like to cherry-pick what "environmental" factors are acceptable to them as having an effect on IQ and they do that for reasons not having to do with pursuit of truth, in our opinion. It is this groupthink – based on social, political and other fears and pressures – that we do not agree with and certainly do not succumb to.
. . .
Many physics organizations and departments have cited with approval an American Institute of Physics (AIP) 180-page TEAM-UP report released in January 2020.[338]
. . .
For activists, commentators and experts on such matters the report has become something to be lauded, and it is always uncritically cited. However, the report's own data does not even support the conclusions reached in the report. In August 2020 we wrote an email, addressed to all the individual members of the AIP task force, regarding this matter.
. . .
Meanwhile, starting in 2020, many physics activists have organized and been aggressively talking of anti-Blackness in physics, with one such group of thousands called Particles for Justice declaring:
[I]t is widely known that Black students often feel unwelcome, unsupported, and even unsafe in their physics departments . . . Anti-Blackness is pervasive . . . the number of students and faculty in particle physics and other subfields make this very clear (italics mine).
. . .
Based on our correct understanding of the matter of black student underperformance, we can make dramatic and correct black-white-Asian physics predictions. And we will give data we base these on. The final proof of what we say is in these predictions coming true. Since the AIP report is evading the truth regarding the cause of low black count in American physics, and pushing for ways to remedy their declared false explanation of departmental racism, their above quoted 2030 goal of 500 black Americans getting a physics bachelor's will not be met. That is our first prediction. We give below further predictions.
. . .
There are already reports of stealth affirmative action for whites in America, which is needed to maintain white count at top colleges because scores of white Americans in standardized tests are falling relative to Asians.
. . .
The great irony is that this dramatic white American student academic fall has been happening while all the clamor about structural and systemic racism as the cause of the gaps between white and minority students has been reaching resonance.
To talk more generally of IQ or cognitive ability, let us look at the Asian-white comparison beyond math. Let us look at English/Verbal scores using a controversial book, but one that is well researched in that it heavily cites data for much of its arguments.
In discussing "Ethnic Differences in Cognitive Ability," The Bell Curve[348] suggests genetics as a substantial factor in causing whites to be better than Asian at verbal abilities, and Asians to be better at math. . . .
. . .

The Bell Curve was talking of alleged genetic Asian-white differences which have been preserved from "hundreds of centuries ago" . . . They and other researchers could not imagine that white Americans would break the genetic advantage which supposedly bestows them with higher "verbal intelligence," by falling below Asians on verbal tests. The white Verbal/English SAT fall is being confirmed by a similar fall in Verbal/English ACT and NAEP scores.
. . .
Every decade is now going to be more bad news about the math and Verbal/English abilities of white Americans. What is happening is a fall in the IQ or cognitive ability of the American white majority, in both math and verbal, and it has a long way to go.
Today, admissions officials at American colleges are hit but these truth evading professionals are uniting and fighting back to maintain white numbers without calling it what it is: stealth affirmative action for whites. The advisory group Making Caring Common in its January 2016 Turning the Tide report has, on the page preceding the report text, a full page picture of a student holding his head in frustration against a blackboard full of equations.[356] The "message" these new college groups are sending is that math ability and excelling at subjects that have a lot of math is not what American colleges consider cool! But the white students' problem is not just falling math ability but falling IQ or general cognitive ability; though this is not openly discussed, it would seem it is being quietly recognized by some.
. . .
Stuyvesant is often considered the flagship NYC school. In recent decades, the big chunk of these top schools has been white and Asian. Asian percentage at Stuyvesant, exceeded 70% in 2019, up from 6% in 1970; meanwhile, white enrollment plummeted from about 80% in 1970 to under 20% in 2019.
. . .
Segregation was a term that came from non-whites not being allowed in white schools. Now the American mainstream media increasingly uses it for schools where Asians dominate, which results from their outperformance on the admission criteria.
. . .
. . .
American black-white students' standardized testing gap had been growing wider for decades and then noticeably started a reverse trend and began narrowing around 2005. This coincided with a widening Asian-white gap, including on tests of Verbal/English where whites had traditionally been ahead of Asian Americans. What is the cause of these trends? What had been getting worse among black American students relative to whites prior to 2005, and then what started going wrong with white American students relative to blacks and Asians?
 . . .
China certainly is rising in power, but most experts would say it has no great advantage and thus has a long way to go before it can displace America. However, America has a major problem, which China does not have!
 . . .
Explaining white decline is now the towering problem for the left wing, with racism not being the cause; the increasing Asian-white gap is particularly a dilemma for the systemic racism argument as being the explanation for racial performance gaps.
 . . .
With whites being the American majority, and Asian counts being small, the continued white general decline in excellence will dramatically affect American companies. Groups such as Making Caring Common can get whites into top colleges but cannot have them achieve at the needed professional excellence levels in American companies and organizations. With whites performing at the top levels in schools falling, fewer and fewer whites will become outstanding physics researchers, mathematicians, engineers, founders (particularly of tech companies) or top managers. American companies, especially those creating technology, will struggle for talent and productivity.  . . . cannot remain a STEM leader, and that leadership is today essential to be the leading economic power. Beyond STEM, if reading ability is in decline and this begins to show up even among those with degrees from top universities, then all types of American companies will suffer. They will not find old style excellent candidates among those who got admitted to universities through such newfangled left wing notions.
 . . .
These researchers add in above article, "In a time when the economy is becoming more globally competitive  . . .  it's important to ensure there are enough high-achieving students to fill jobs that will drive the economy." And they point out in a follow-up article having the subtitle America's lack of STEM students is bad news for national security, "The country's defensive capabilities often depend on brains, not brawn."[379]
 . . .
This trend has been borne out by the count of black males in college being substantially lower than that of black females. Now whites are showing the same female-male college gap.
An article titled A Generation of American Men Give Up on College: 'I Just Feel Lost'[383] cites data showing this white trend . . . data cited in the article also shows that among Asian Americans there is no similar collapse in the percentage of males going to college. Colleges are now quietly giving preference to white males over white females to counter the growing shortage:
 . . .
We believe Greece will re-emerge as the Western leader in physics and math, and will tower for coming millennia over the decaying Western nations that only managed to shine briefly in the history of these fields: US, UK and Germany. Greece will successfully fly the flag of Western intellect at a proud level similar to the upcoming prosperous civilizations east of it.
 . . .
Women already make up the majority of university graduates in America and Europe. As American and European colleges become more women-dominated, the percentage of women choosing STEM becomes even more crucial. In looking at which countries have a higher percentage of women choosing STEM, one runs into what researchers in the field have stated to be a paradox. The gender-equality paradox is that the higher the gender equality within a country, the fewer women in STEM.
 . . .
The gender-equality paradox is founded on assumptions regarding what constitutes gender equality. If one switches to  . . .  then the gender-equality paradox largely disappears.
 . . .
My struggle with the church of physics and other evaders of truth continues with the writing of this book.
Those interested in technical details can view the Appendices from the book. These Appendices are also made available below: